Digital Seniors Outreach Program
---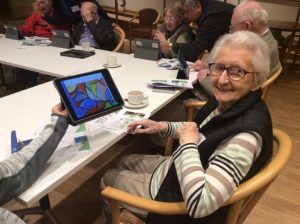 A couple of weeks ago our Digital Seniors outreach program delivered iPad classes at The Little Sisters of the Poor, Northcote. These classes have provided residents and sisters with the opportunity to explore digital technology in a fun, friendly and supportive way!
Thank you Sister Rosemary for doing an amazing job at recruiting participants and arranging the venue for these sessions – our trainer, volunteers and residents all commend you on creating a wonderful learning opportunity in which we were all made to feel so welcome and at home.
We will be delivering more sessions at Little Sisters of the Poor over the coming months. If you would like to volunteer in this program, please contact PRACE on 9462 60677.