Meet Deb
---
From English student to Prace Volunteer!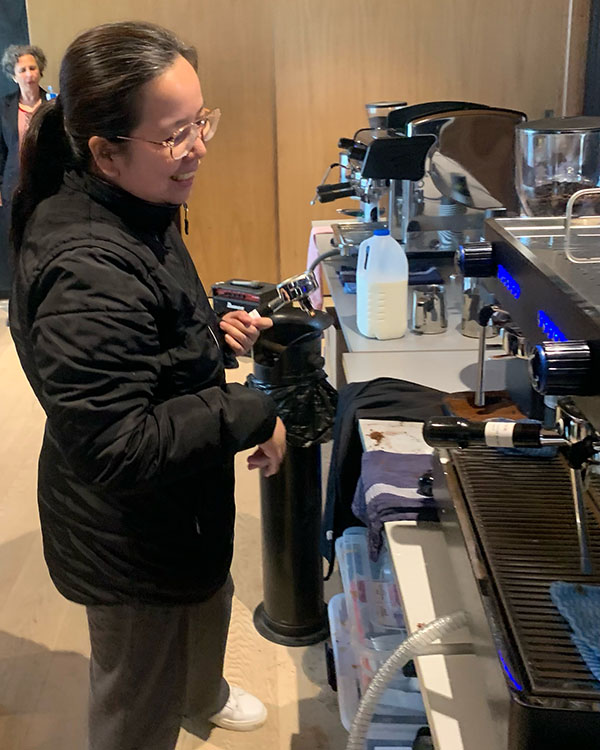 Deb came to Prace to improve her English language skills after living in Australia for 10 years – and it opened more doors than she expected!
Before coming to Prace, Deb had been a stay at home mother for 10 years. With all her children in primary school, she decided it was time for a change "I thought it was time to enter the workforce again, and one thing that would help with that is improving my English" she told us.
The EAL course was the perfect opportunity for Deb to improve her English. "I've been in Australia for more than 10 years, but had never taken the opportunity to actually study English. I found out the course was free because of my migrant status despite the time I'd been in Australia, so I decided to give it a go."
Deb's English skills were quite strong after spending so much time in Australia, but she still found the EAL course beneficial "the EAL course really helped me a lot. I feel much more conversant in my English, and I've realised my language skills are something I can keep improving."
Deb's teacher, Zoe, made sure to adjust the class for Deb and her English level to keep her engaged. "Zoe picked up on my English level and adjusted the course to suit my needs so there were no boring days in class. The class was tailored to different skill levels, and I found it fun to learn and converse with people at different levels of English."
Deb also enrolled in other classes during her time at Prace, in fact she joined our English Conversation class our Introduction to Bookkeeping and MYOB course at the same time. While studying at Prace, one of Deb's teachers suggested she enrol in our Career Planning course "My teacher knew I wanted to enter the workforce at suggested Career Planning as a point of further study. I wouldn't have known about these sorts of opportunities if I didn't take the EAL class."
Deb was successful in finding a job but decided to continue the Career Planning course because she enjoyed studying at Prace so much. And, her Prace story doesn't end there! Deb now volunteers at Prace a few days a week whenever she get's the chance!
---
Learn more about our EAL courses here.