English Students Visit Melbourne
---
Today we have a special story written by Mina Ghattan, one of our Level III EAL students! Mina shares her experience exploring Melbourne and using her English language skills! Thank you Mina, we look forward to hearing about your next excursion!

On the 23 of June, 2022, the very last day of our Semester 1, we had the chance to go on an excursion with my classmates at Prace and two of our encouraging teachers – Belinda and Zoe. After two years of struggling with Covid 19 and frequent lockdowns, we were all so thrilled and fortunate to have this opportunity to take a walk in the
city of Melbourne.
We all gathered on the campus at 9.30 on Tuesday morning and headed off to Keon Park Station to get the train to Flinders Street. Then we got off at Flinders Station and walked through the lanes towards Degraves Street which was filled with outdoor seating cafes and bustling with shops and street art. We visited the Block Arcade that was floored with beautiful tiled mosaics. We saw the Globe floating at St Paul's Cathedral as if from space.
Also our friendly group had a bubbly chat over coffee and refreshments at Koko Black Café. The most interesting part of our visit was the sightseeing of graffiti and artwork at Hosier Lane. Finally, we ended our journey at Federation Square and then got the train back to Prace. I should assure everyone that the day was an amazing day which will never be forgotten and we were guided well by our magnificent teachers. In addition, I would say that we are all looking forward to our next excursion impatiently.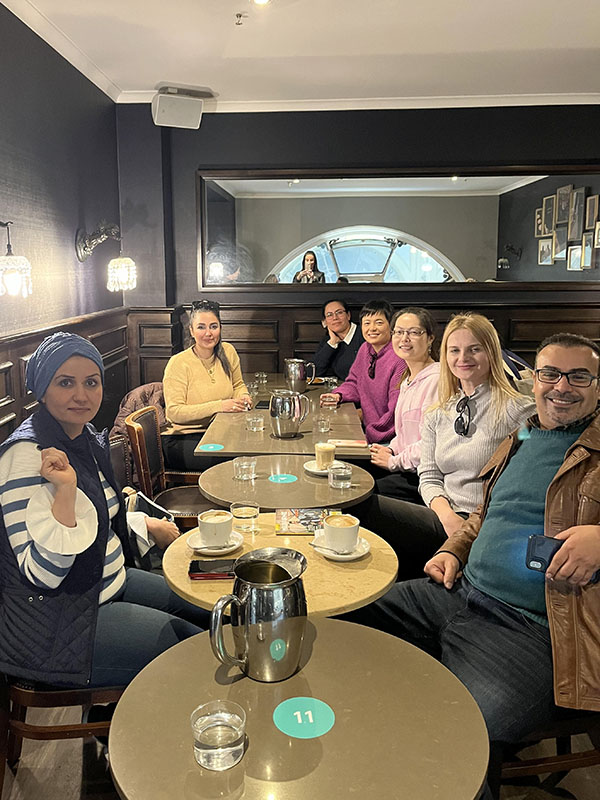 ---
Interested in studying English at Prace? We take enrolments during term so you can start when you're ready! Find out more