PRACE Experience Inspires New Career
---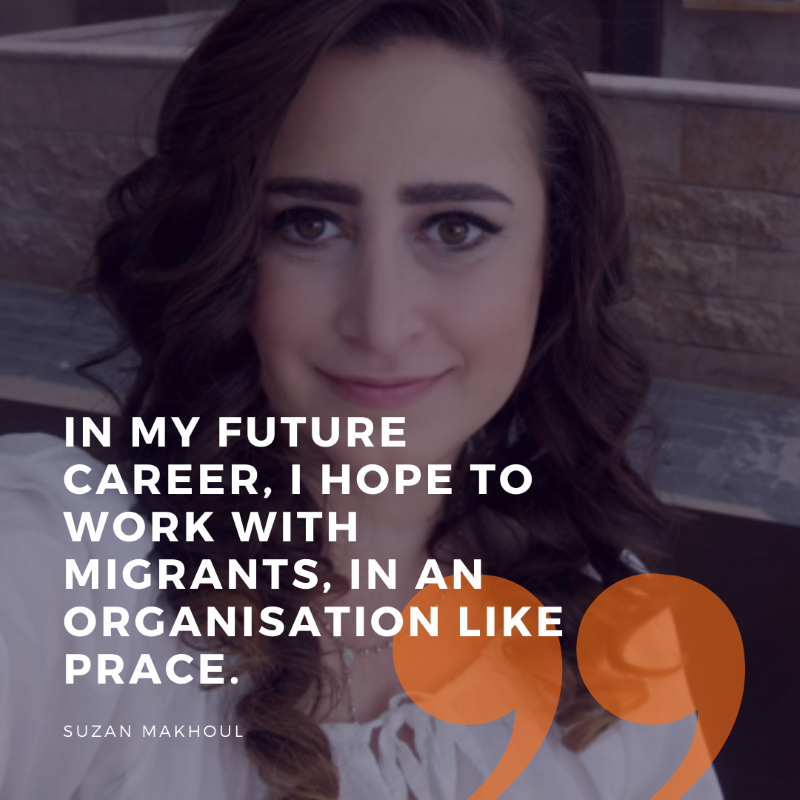 When Suzan Makhoul arrived in Australia from Syria in May 2019, she had very little experience speaking English. Despite the challenges, Suzan has excelled in her studies as she sets down roots in her new home.
"When I came to Australia, I felt lucky to know English, but it was not enough to find a job. The accent is very different here and above all the slang language is new" she explains.
Suzan decided to find a way to improve her English skills, and by chance an acquaintance recommended PRACE to her. She liked that PRACE classes offer more than just English skills.
"They teach you everything you need to know about living in Australia; the culture and practical matters. The teachers use diverse techniques to enrich the class and develop hearing, listening, speaking, writing and reading skills. We never got bored" she says.
Suzan spent three months studying level three English at PRACE, enough for her to find her first job in Australia – working as an administration assistant in Bennelong House. For Suzan, PRACE offered more than English skills – she found a sense of community.
"The staff are lovely and treat you with respect; they are very friendly, welcoming, and give you their full attention and concern – they try to help you in every possible way. I had a very positive experience at PRACE which helped me regain my confidence in finding a job. The Career Finders help you find a work pathway based on your skills and degrees – they also link you with any possible jobs" she explains.
Suzan's experience at PRACE made a strong impact on her – so much so that she now wants to study community services.
"In my future career, I hope to work with migrants, in an organisation like PRACE".
Find out more about our English classes here