Rakhi Workshop
---
Recently Prace partnered with Shared Space at Olivine to celebrate Raksha Bandhan festival!
Dixsha and Michelle delivered an online Rakhi making workshop in Hindi. Rakhi is a friendship band celebrated between siblings for Raksha Bandhan.
Raksha Bandhan, which means the bond of safety, celebrates the auspicious brother-sister relationship. During the festival gifts are exchanged amid huge celebrations.
Everyone had a great time during the workshop creating their Rakhi and Dixsha and Michelle received some lovely feedback after the session!
"We loved the Rakhi making masterclass, it taught Yohan alot about Rakshabandhan festival. He is excited to celebrate the festival with his Sister. Thanks for teaching Yohan how to tie a knot and make amazing Rakhis" – Ekta.
"Thanks very much for a wonderful workshop today Dixsha. Parinoor and I really enjoyed it. She is still showing her Rakhi's to everyone through video calls" – Harpreet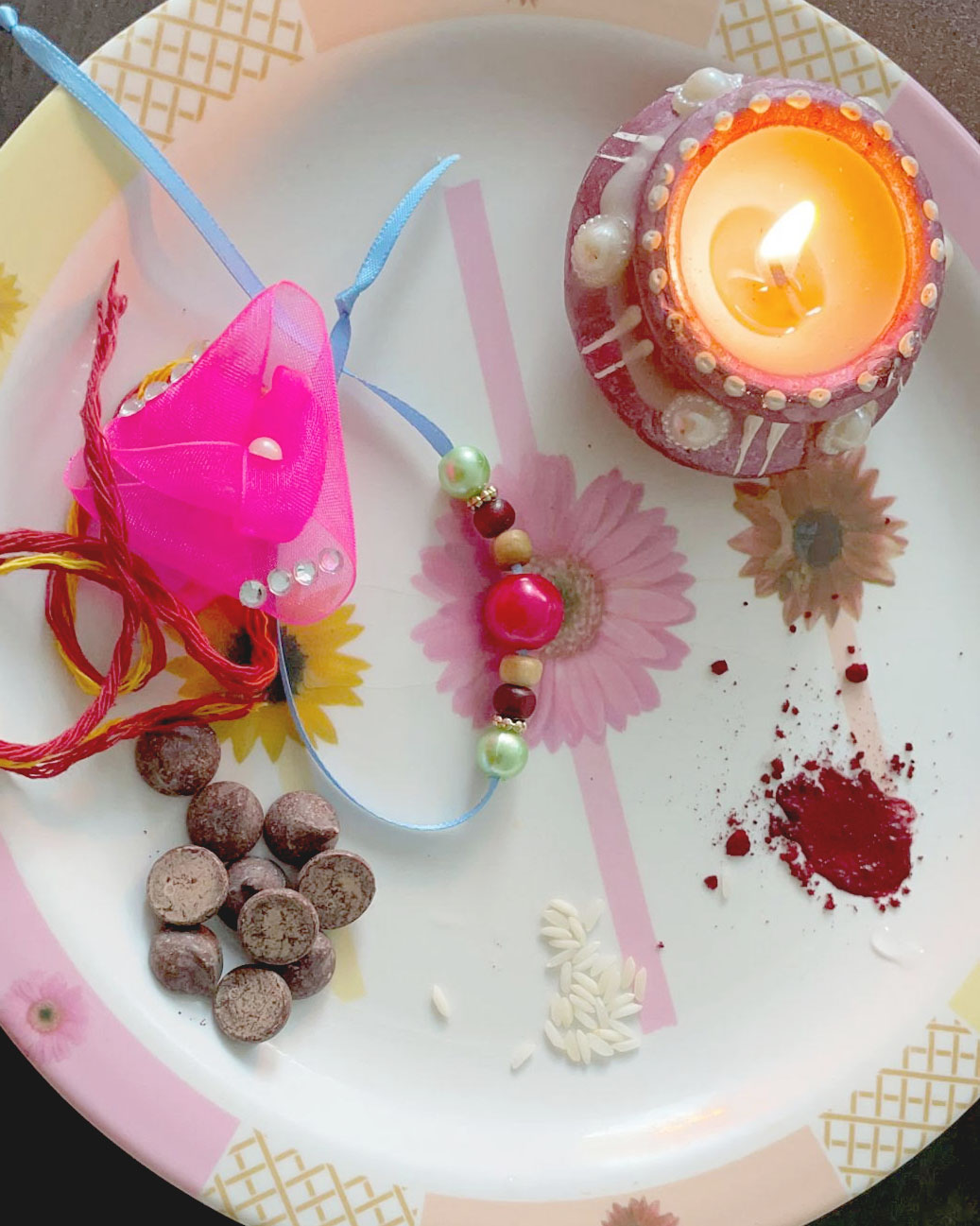 ---
Prace is now delivering courses in Donnybrook at Shared Space at Olivine. Find out what's on offer here.